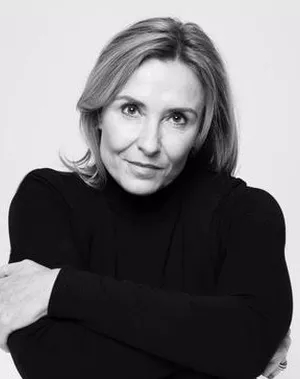 Wat bepaalt een mooi gezicht? Natuurlijk je persoonlijke smaak, maar vooral uitstraling speelt hierbij de hoofdrol. Deze wordt volgens mij vooral bepaald door de harmonie tussen je uiterlijkheden en je persoonlijkheid.
Wat ik naast vakmanschap heb geleerd in mijn jarenlange carrière als beautyspecialiste, is het lezen van gezichten. Als je voor het eerst bij ons komt voor een behandeling, bestudeer ik je gezicht op natuurlijke trekken die zich hebben gevormd naar wie je bent. Daarna ga ik aan 't werk met mijn focus op hoe ik deze trekken kan accentueren of 'mooier' maken zodat ze nog meer bijdragen aan de mooiste uitstraling die je kunt hebben.
Eén van de uiterlijkheden die ons gezicht bepaalt, zijn onze wenkbrauwen. In de juiste vorm kunnen ze je ogen de ruimte geven om je gezicht sterker te laten spreken. Ze kunnen bepalen of je nors overkomt of open en vriendelijk. Dat wenkbrauwen een wereld van verschil kunnen maken, fascineerde mij al snel. En terugkijkend, was het voorspelbaar dat ik me zou verdiepen in alles wat met mooie wenkbrauwen te maken heeft. Zo heb ik trainingen gevolgd bij één van 's werelds beste wenkbrauwenexperts Sania Vucetaj in New York en heb ik als directeur verkoop & special projects voor Herôme en KOH cosmetics de wenkbrauwenlijn geïntroduceerd.
Ik vind het prima om, naast schoonheidsspecialiste, bekend te staan als wenkbrauwenexpert. Het benadrukt het belang van de wenkbrauwen voor een mooi gezicht. Dit spel van harmonie en rust waren ook belangrijke uitgangspunten bij het bepalen van de inrichting en sfeer van mijn schoonheidssalon. Een omgeving waar harmonie en esthetiek de sfeer bepalen die mensen vanaf binnenkomst in een rustige en ontspannen mood brengt. En wanneer zij na een behandeling met een mooie glimlach onze salon verlaten, dan weet ik weer waarom ik zo blij wordt van mijn werk.