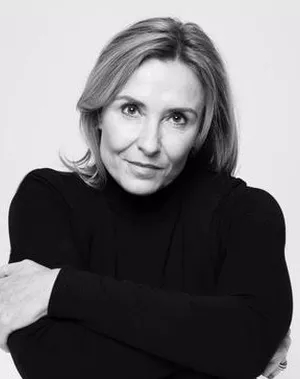 Beauty is in the eyes of the beholder! That goes without saying. But it doesn't mean we have no influence on what the beholder sees. In my opinion, beauty is strongly defined by your general look and by what you exude, a harmony between your appearances and your personality.
In my extended career as a beauty specialist, I have learned the true craftsmanship of the industry, but even more so, I discovered my passion for 'reading faces'. Today it comes natural to me to study the faces of my clients, so I am able to tailor their treatments as much as possible to their needs, personality and lifestyle. I look closely for features that naturally occur in a face – features that are shaped after who you are as a person. My focus then is on how I can accentuate those features, so they can contribute even more to one's natural beauty.
The feature that really intrigued and fascinated me throughout the years, are the eyebrows. In the right shape, they have the ability to open up your face and make it more radiant than ever. Or the opposite. Eyebrows can determine whether you come across as sullen, or open and friendly. Looking back, I really enjoyed the time I delved into the world of beautiful brows. In New York, I received training from one of the world's best eyebrow experts Sania Vucetaj, and as a Director of Sales & Special Projects for Herôme and KOH cosmetics I was given the opportunity to introduce a brow line. And successfully did so.
Now, I'm more than happy to be known as a brow expert. It shows the high level of quality people may expect from our salon. The space we call our salon is of upmost importance in immersing our clients into the experience of wellbeing. While we work our magic with our hands, we submerge them into deep relaxation and luxurious comfort. A beauty bliss, because besides feeling calm and rested, they also see a woman or man looking and feeling much better than a few hours before. And at this moment, the moment they leave our salon with a beautiful smile on their face, I'm reminded of why I love my job so much.